CBD And Pets: Is It Safe?

CBD is erupting in popularity as a natural herbal supplement. Studies have shown the compound to possess many health benefits, boasting anti-inflammatory, neuroprotective, and anticonvulsant properties. CBD is often used to alleviate certain health conditions, however, many people also use it to maintain and optimise daily health. This is because the cannabinoid acts upon the endocannabinoid system, or ECS. The ECS works to regulate and balance many other physiological systems within the body.
Many pet owners are curious as to whether CBD is suitable to give to their animals. Because of its association with the cannabis plant, some may be put off by the prospect of giving it to their pets. However, CBD is not responsible for the psychoactive effects of the plant. Therefore, taking CBD in its isolated and concentrated form within supplements won't result in your pet getting high. In fact, it's believed that CBD actually inhibits some of the psychoactive effects of THC.
Most CBD products are derived from industrial hemp or CBD-rich cannabis strains, as opposed to cannabis selectively bred to produce high levels of THC. This means that most CBD products contain little to none of this psychoactive cannabinoid.
WHAT THE RESEARCH SAYS
CBD has been shown to be safe both in vitro (in cell cultures) and in vivo (in living organisms such as animals and humans). A 2011 publication within the journal Current Drug Safety reviewed the safety of the cannabinoid.
At a wide spectrum of doses, CBD did not affect blood pressure, heart rate, body temperature, glucose levels, pH, potassium and sodium levels, or gastrointestinal transit. Additionally, no adverse effects were seen when it came to psychomotor and psychological functions. These results remained the same, even after a period of 14 days of treatment. No toxic effects were observed in human subjects over periods of 30 and 135 days.
CBD appears to alter the activity of certain liver enzymes, which may affect how medications are metabolised. If your pet has been prescribed medication, it is best to discuss CBD with your vet before giving it to your pet.
HOW DOES CBD WORK FOR PETS?
Cannabinoids such as CBD exert their effects via the endocannabinoid system, a physiological system by no means exclusive to humans. Many vertebrates have an endocannabinoid system, including household pets such as cats, dogs, rodents, and even reptiles.
The endocannabinoid system is comprised of receptor sites that exist on the membrane of many different cell types throughout the body. These are the CB1 and CB2 receptors. CBD achieves many of its beneficial effects by indirectly affecting such receptors. The cannabinoid also acts upon anandamide, vanilloid, adenosine, serotonin, and capsaicin receptors.
CBD helps to manage pain, making it a potential therapeutic agent for ageing pets experiencing chronic pain. The cannabinoid has also been shown to reduce inflammation, a mechanism found at the root of many health conditions. CBD is a powerful antioxidant, meaning it effectively reduces DNA damage by neutralising free radicals.
Research has also shown CBD to be capable of easing feelings of anxiety, making it particularly useful for pets that suffer from separation anxiety when their owner leaves the house for work.
Overall, CBD is an excellent supplement for pets to soothe the symptoms of various conditions and to maintain overall health and homeostasis. The ability of CBD to support the brain and heart means the cannabinoid could play a large role in your pet's life from puppy to dog and kitten to cat.
IS CBD RIGHT FOR MY PET?
CBD may benefit certain conditions, but may also interact with certain medicines. Before choosing to administer CBD to your pet, you should consult your veterinarian to see if it will benefit them. If so, there are several different ways to administer it.
Cibapet CBD Oil For Dogs and Cats is easy to administer, supporting the robust daily functioning of your beloved partner. Even those pets in the best physiological shape can benefit from the health-boosting qualities of CBD. CBD Pastilles are a quick and convenient daily option to make sure your dog or cat never goes without cannabidiol.
CBD is quite effective in the amelioration and support of healthy skin and coat. Nothing says health like a shiny and even coat, so it's sad to see your pet's fur become damaged or start to deaden over time. As well as containing CBD, Cibapet products contain a whole host of other nutrients that strongly support skin and coat health. These include omega-3 fatty acids, vitamins A, B1, B12, B2, B6, C, E, K2, and the minerals calcium, iron, manganese, and zinc.
Cibapet products are a superb addition to the health regimen of older cats and dogs. Age-related decline in household pets can lead to chronic pain and many other health conditions. CBD can assist with age-related issues such as obesity, osteoarthritis, and glaucoma.
---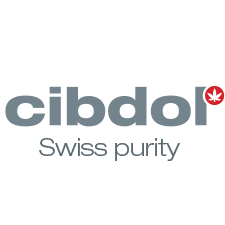 ---
Registe-se e aproveite 10% de desconto na sua primeira compra